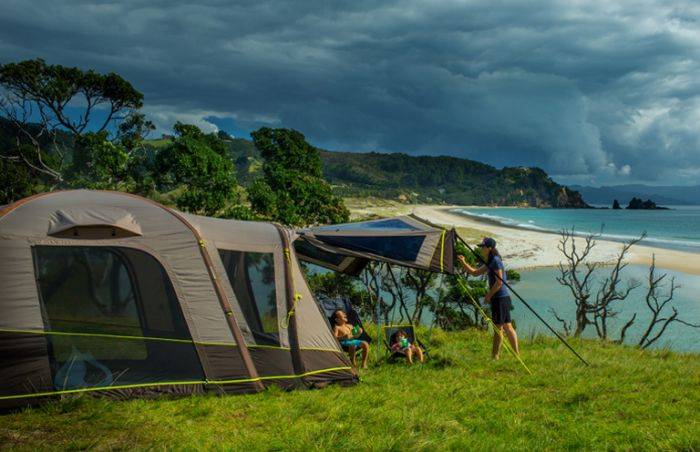 Camping is supposed to be relaxing and enjoyable, setting up your tent and campsite should be no exception. But we have all been there where by the time the tent has been setup and then taken down at the end of the trip it hasn't felt like a holiday at all.
Inflatable tents meet that need in the market. The no fuss, less worry, no poles, no experience required and most importantly, no arguments camp setup.


Below are some of the great Inflatable tents we have found available.
With a full head height, massive living and awning space and the ability to have flexible sleeping spaces with up to 4 bedrooms.

This fully inflatable large-scale family tent includes features such as a huge front awning creating a comfortable indoor/outdoor space away from the sun, inflation time of only minutes.


The Aerodome III Pro is our largest fully inflatable tent and is made from our strongest and most waterproof fabric. Large Internal Sleeping Area and an extended front awning area with multiple exits. The large rear master bedroom includes an individual entry/exit and the front Gullwing door creates an integrated awning extension.