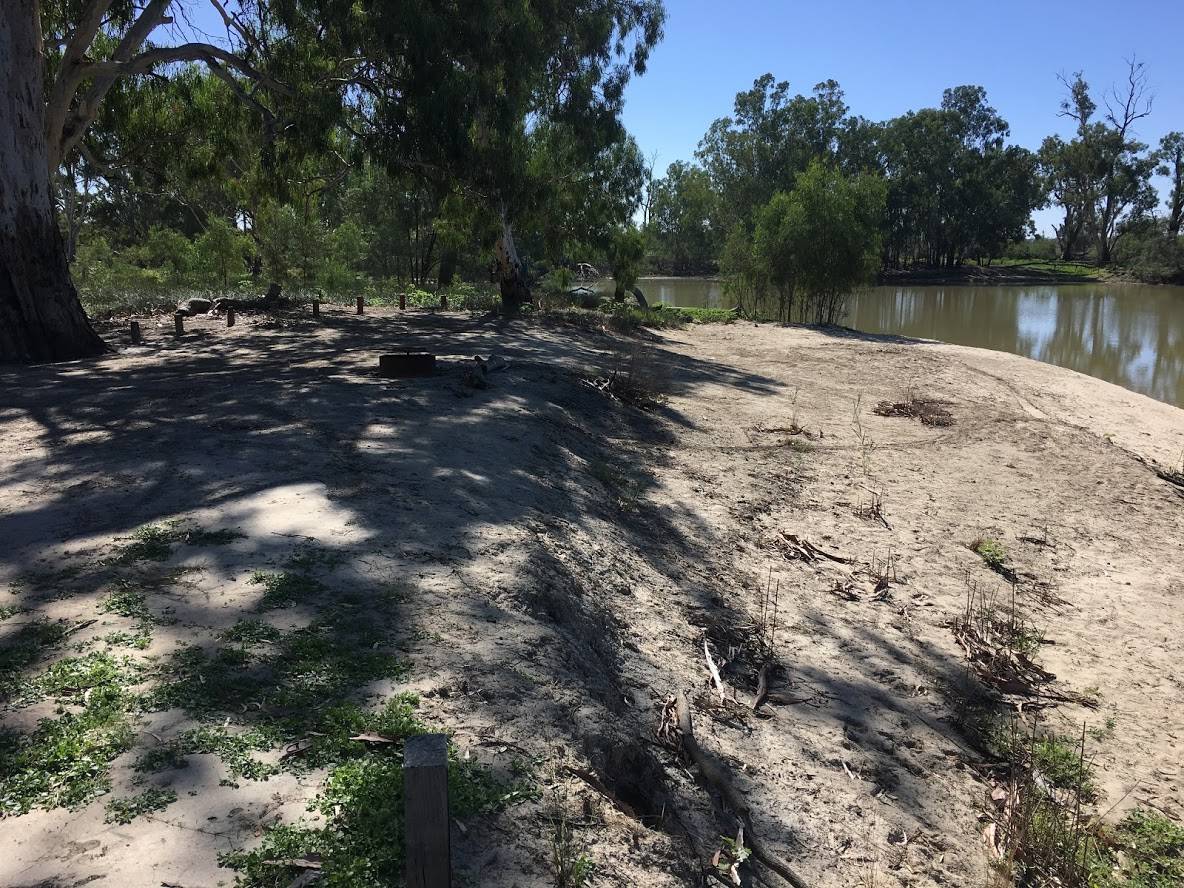 Murray River National Park
Come and explore the Murray River National Park. The park provides ample opportunity for a variety of recreational activities such as walking, canoeing, bird watching and bush camping in a near natural environment.
Designated camping areas with toilets and parking facilities as well as walking trails and a self-guided drive trail are established over several areas in the park. 
This park enables the conservation of more than 13,000 hectares and includes a vast network of Murray River wetlands and floodplains that provide unique natural experiences.
Katarapko features 9,148 hectares of black box, red gum and lignum covered floodplains and wetlands alive with aquatic bird species. Katarapko Creek is a significant creek that flows through the park and provides great canoe adventuring and is a very important habitat for native fish.
The Ngak Indau walking trail is great for viewing wetland birdlife. Rilli Island, Media Island and Kapunda Island Conservation Parks are also part of Katarapko.
Katarapko itself is divided into three sections: Lock 4 section, Eckert's Creek section and Katarapko Creek section. Each section has a separate entrance with visitors being unable to move from one section to another through the park.
Katfish Reach is a community environmental rehabilitation project that encompasses the Katarapko and Eckert Creek area. The area has been identified as a priority floodplain for environmental flows, and for broad‐scale rehabilitation works for native fish.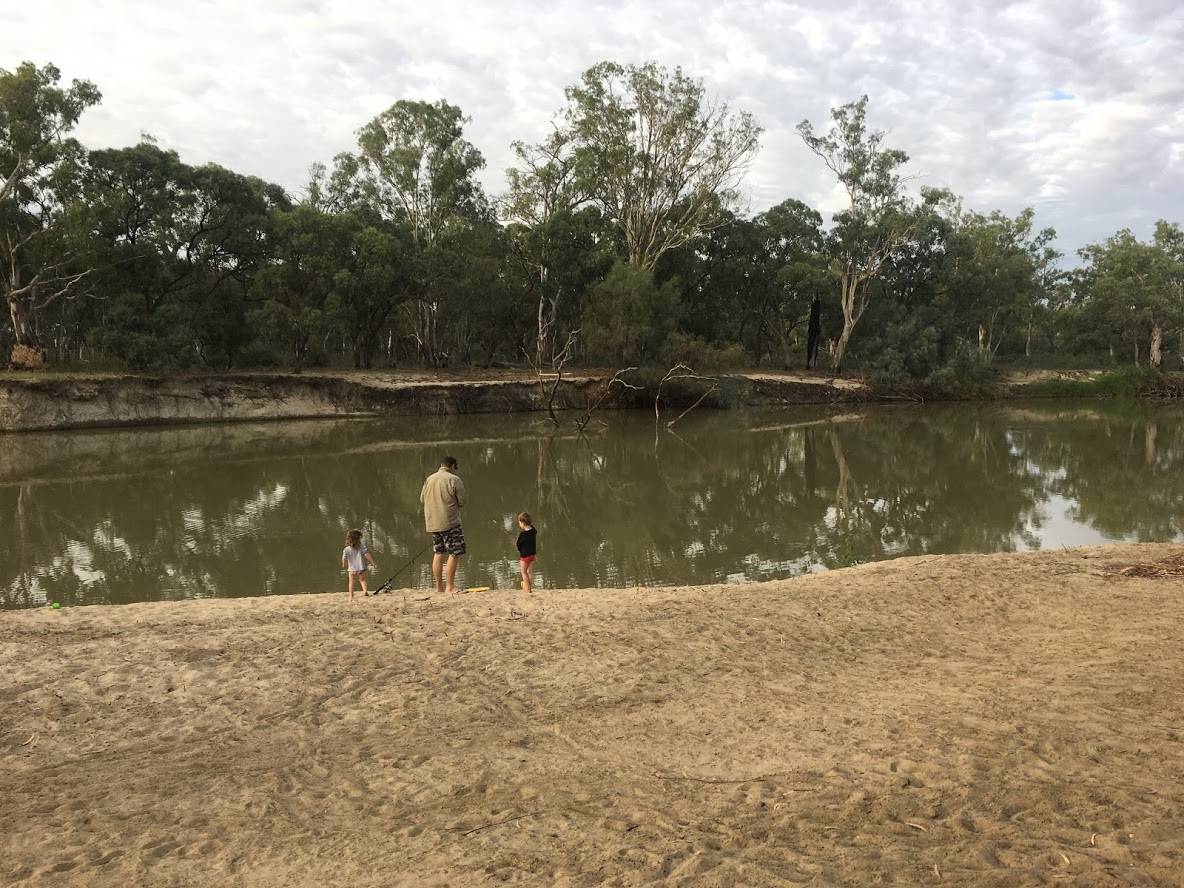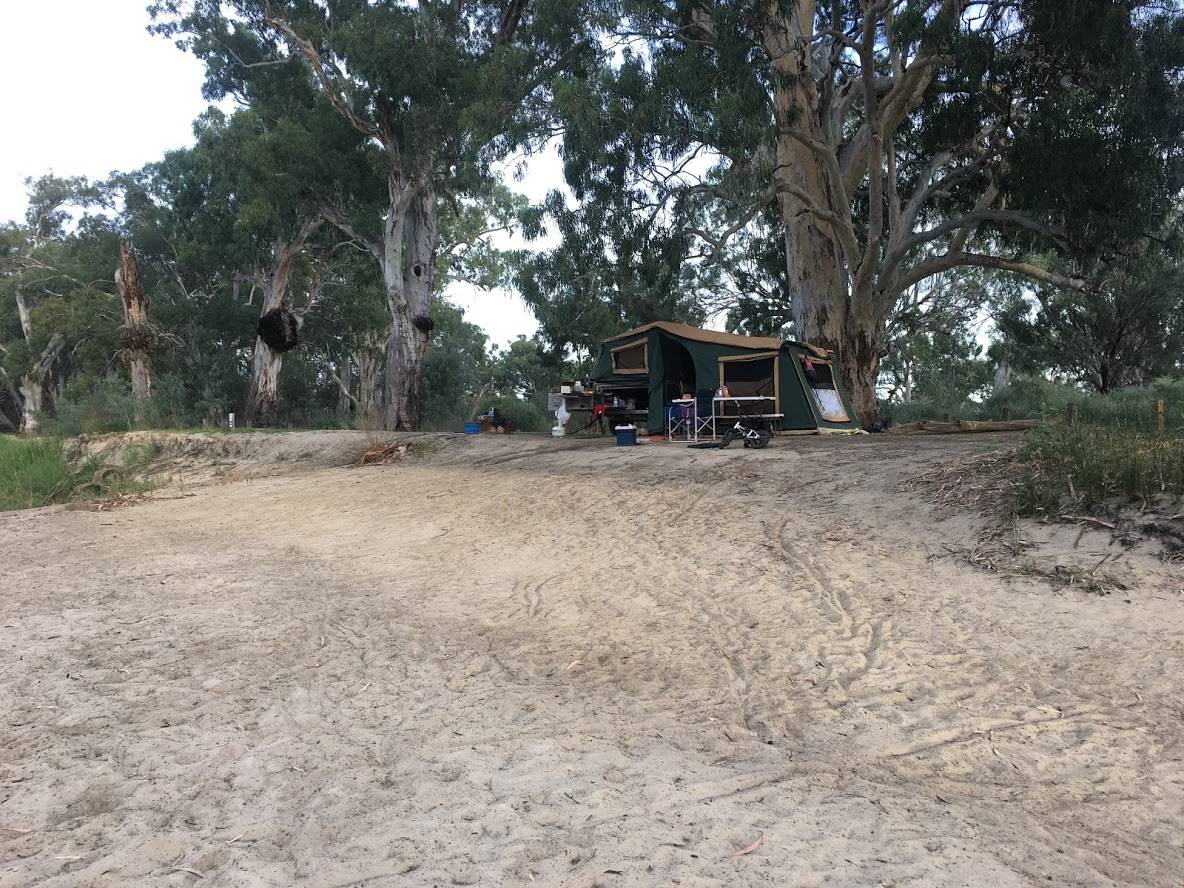 Fish are quite plentiful in this section with Yellow Belly(Golden Perch) best caught on fresh water shrimp, which are caught in the river. There are always plenty of carp and if using worms or cheese for bait it will keep the kids entertained for hours.
The Katarapko Creek section has 39 designated camp sites that must be booked prior to camping. Day entry into the park is free. 
There are detailed descriptions and photos of each campsite and bookings are done online. Click Here
For more details on the entire Murray River National park vview the park website.